roasted squash soup   
10
five spice creme fraiche / sage croutons
artisanal cheeses
17
dried fruits / nuts / marmalades / baguette
 **ahi tuna tartar
19
crispy sushi rice / jalapeno soy vinaigrette / chili aioli / scallions
*roasted delicata squash   
13
tahini / yogurt / pomegranate /  pepitas / pistachio / sumac / mint
*mixed greens salad
12
apples / blue cheese / dried cherries / pecans / red onions / balsamic vinaigrette
**crispy sprout leaves
15
shrimp / cucumber / fresno chili / golden raisins / peanuts / yuzu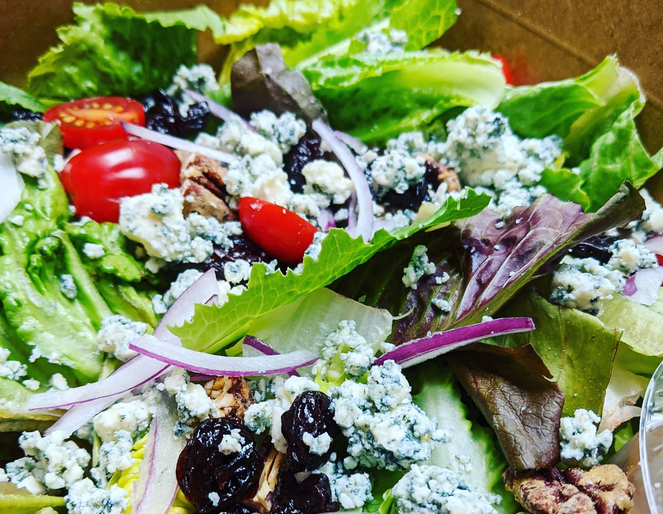 grilled romaine salad
13
tomato / creamy pecorino dressing / brioche croutons
roasted beets
13
goat cheese fritters / arugula / candied pistachios / aged sherry vinaigrette
*tuscan kale salad
12
cranberries / pine nuts / parmesan / olive oil / balsamic / lemon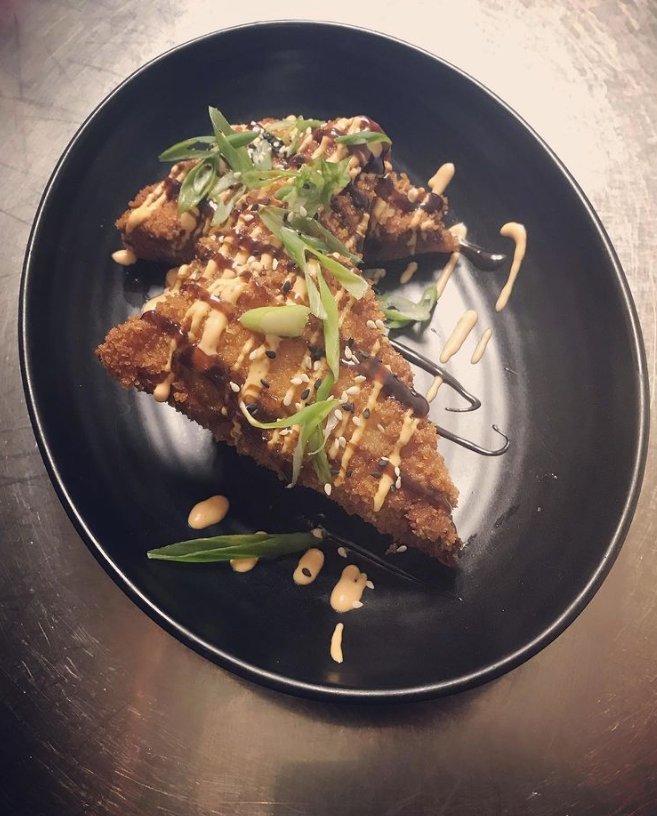 *roasted cauliflower
15
miso / tahini / peanuts / pickled onions / scallions / cilantro
chinese bbq ribs
18
crushed peanuts / scallions / cilantro / chilies
burrata flatbread
14
burrata / maitake mushrooms / fennel / onion / jack cheese / aruguala / lemon truffle viniagrette
shrimp toast
17
hoisin sauce / sriracha aioli / scallion / sesame
cheese tortellini with truffle  24
smoked chicken / parmesan / cream / herbs
** flash fried brussels sprouts
15
fish sauce caramel / peanuts / gouchugaru / cilantro / mint
PEI mussels 
17
thai red chili broth / coconut milk / tomato / carrots/ cilantro / mint / texas toast
cheeseburger
16
wisconsin sharp cheddar / red onion marmalade / fries
plant-based "impossible burger"
16
tomato / cheddar / arugula / pickled onion / horseradish aioli / fries
  *boneless beef short ribs 
32
creamy cheese grits / apple fennel salad / au jus
  ** ny strip steak & fries 
36
green beans / fries / bordelaise / herb butter
 salmon
32
cous cous / smoked eggplant puree / charred fennel / tomato marmalade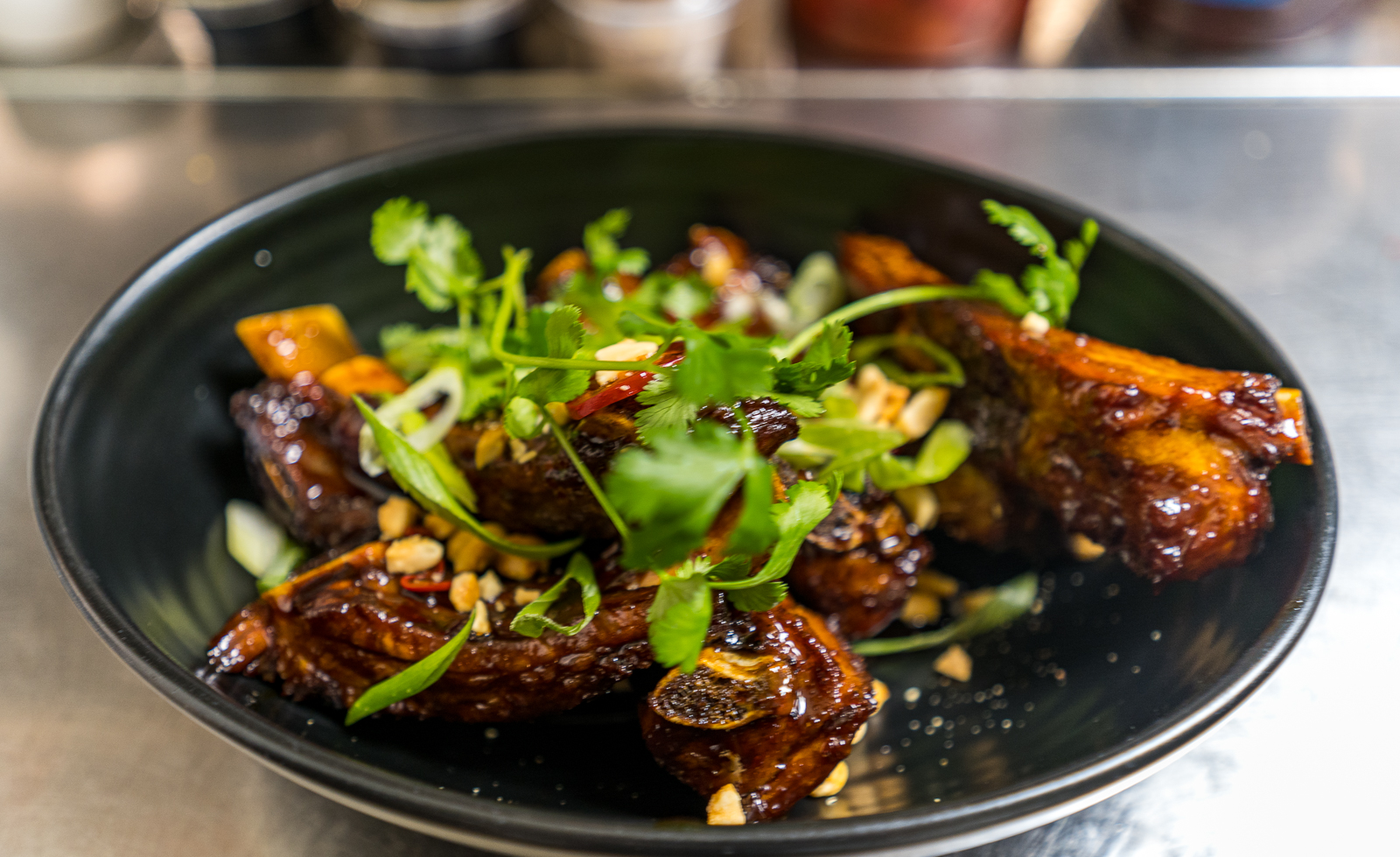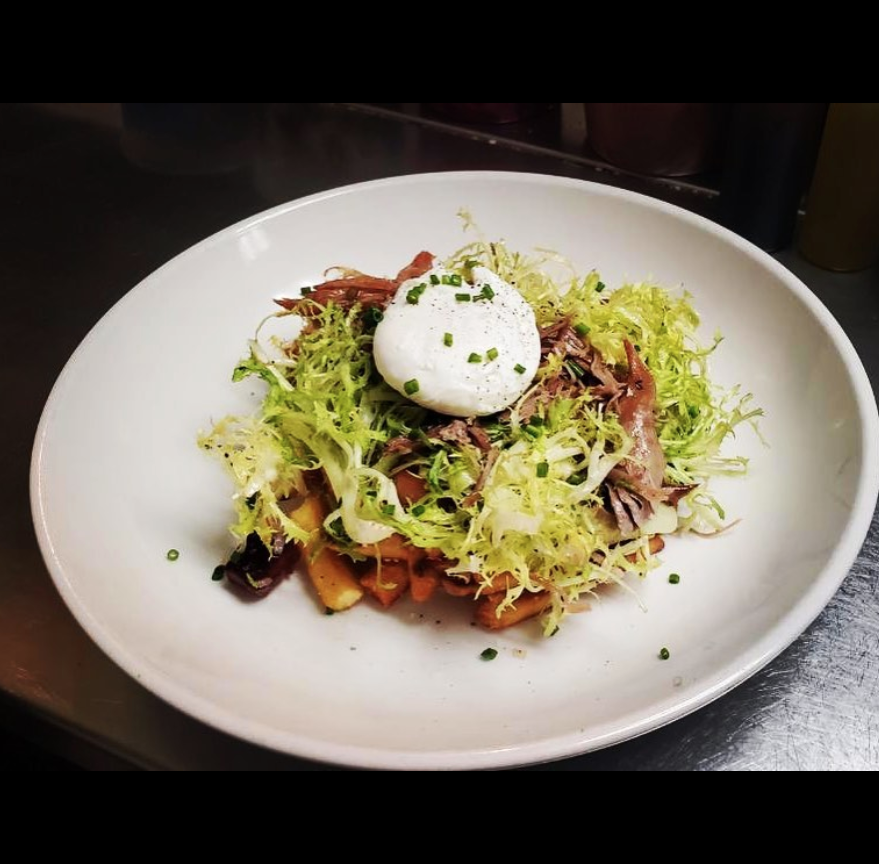 ** duck confit salad
19
honey onions / bacon / frisee / fries / poached egg / lemon truffle vinaigrette
 roasted chicken pazole rojo 31
hominy / queso fresco / crispy tortillas / cilantro / lime
** fried polenta
10
black trumpet mushrooms / parmesan / truffle / herbs
** french fries
8
truffle aioli
* gluten free menu options
** common fryer oil used in preparation
***common grill used in preparation
There are ingredients that may not be listed on the menu. Please inform your server of any food restrictions or sensitivities.
Hours:
Tuesday - Saturday: 5pm - 9pm
Sunday & Monday: CLOSED
We will be closed for the following holidays:
Thanksgiving Day, Christmas Eve, Christmas Day, New Years Eve and New Years Day
Reservations are only made over the phone by calling restaurant directly
Because we take reservations throughout the night we do ask that you keep your time with us to no more than two hours so that we can accomodate everyone who would like to dine with us.
Limited Carryout Available
Find Us:
493 Roger Williams Ave
Highland Park, IL 60035